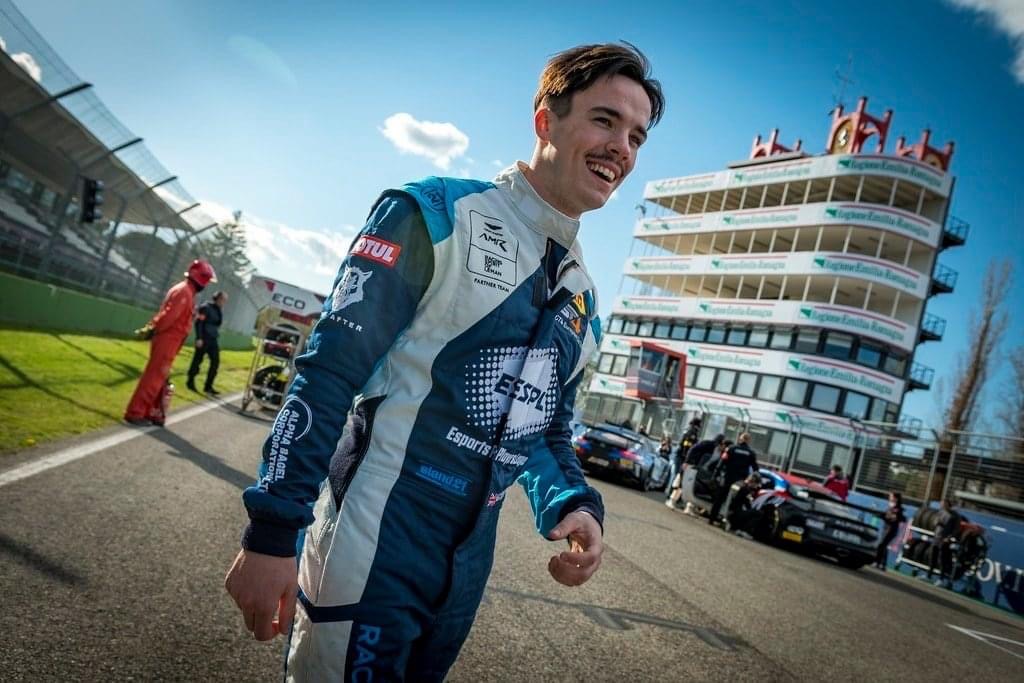 GUS BOWERS
Committed, fit and very able.
Personable and dedicated.
British Racing Drivers Club (BRDC) Rising Star.
Aston Martin Racing Driver Academy member.

Supported by Racing Spirit of Leman and Aston Martin Racing.

Professional Driver Coach and ARDS Instructor qualified.

Dedicated SIM racer and eSport Player.

Regular web columnist and podcast co presenter (The Understeer) for all things Motorsport and F1.
Studying a Media Studies BA (Hons) Degree at Brighton University, UK.
Read and watch the action on track, in the paddock and from Gus's viewpoint from all the most recent race weekends and test day adventures.
Go to Racing Update and Highlights
Racing Spirit of Leman, a Swiss team based in La Roche-sur-Foron, with a deep, long history, run and managed by Patrick and his daughter Herminie Barbier, has in recent years taken part in the biggest European and world endurance championships; Michelin LeMans Cup, ELMS & WEC.
Go to Racing Spirit of Leman
The GT4 European Series is a perfect stepping stone towards GT3 for young and talented drivers, while it also offers fast amateur competitors a chance to race on some of the best tracks in Europe.
With drivers and teams drawn from across Europe, with solid experience from competing and leading their respective national championships, the wheel to wheel action is ultra competitive and highly professional.
Go to GT4 European Series Championship
Please feel free to reach out
Racing is my passion, I have a will and desire to succeed in motorsport as a professional racing driver. Please reach out if you would like to join me on this incredible journey.